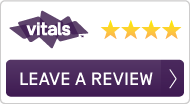 Our mission is to provide our patients with state-of-the-art surgical care in a comfortable, caring environment. We believe that our patients should be well informed. Having surgery is a stressful event and we believe that by taking the time to educate you about your condition and about your surgical options, we can lessen some of this stress. You may then proceed confident that you have made the best choice for you.
Specializing in Minimally Invasive Solutions to Common Surgical Problems, Steven P. Shikiar, MD, FACS offers Laparoscopic Surgery for the treatment of Hernias, Gallbladder Disease and Gallstones, Reflux and Hiatal Hernia, Diverticulitis and other Colonic Disorders.
Outpatient, minimally invasive techniques are also offered for Varicose Veins, spider veins and treatment of Venous Stasis Ulcer Disease. Non-surgical, office based solutions are also available for treatment of painful hemorrhoids and anal fissures and fistulas.
Stereotactic Breast Surgery and Sentinel Node Biopsy are utilized for the diagnosis and treatment of patients with diseases of the breast or breast cancer. These surgical options provide women with alternatives to more aggressive surgery with equivalent or better results, yet significantly less pain and morbidity.
This web site is designed as a teaching tool, to highlight certain procedures within this practice and to explain, in lay terms, the benefits of these procedures. We encourage you to contact us via email, telephone, etc. if you have any questions. This site will be updated regularly. Please feel free to browse this web site frequently.